Our Cleaning Services are Customized
Each household is different and so is the philosophy of Lowcountry Cleaning Service. Our unique cleaning service makes you the boss. We will customize your housekeeping chores to your individual needs. No job is too big or too small. Request as little, or as much service as you need!!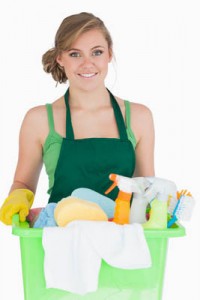 Some want daily housekeeping services
Some want only the downstairs cleaned
Some need a little help with the heavy cleaning such as cleaning bathrooms, vacuuming, and mopping floors
Some may need a little assistance weekly or biweekly with laundry and getting it all folded
Some may want the entire home cleaned top to bottom
Whatever your preference, Lowcountry Cleaning Service will accommodate your needs. Call us at 843-270-1251
Weekly, Biweekly, and Monthly Cleaning
Choose the frequency of the cleaning that best suits your needs. Your choices may include all or some of the following:
Loading dishes in the dish washer, making beds, picking up toys and clothes, and taking out the trash
Wiping down doors to remove fingerprints, and smudges
Dusting furniture with a micro fiber towel, including windowsills and ledges
Dusting ceiling fans, blinds, shutters, and return-air vents with a lamb's wool duster
Vacuuming and mopping. All hard surfaced floors are vacuumed, then wet mopped. All light floor rugs are removed for cleaning.
Dusting baseboards
Cleaning appliances, counter tops, and outsides of cabinets
Sanitiinge toilets, bathtubs, vanities, sinks, mirrors, and backsplashes
Making beds (we ask that the linens be stripped from the bed)
Why hire us?
We are committed to complete satisfaction!!
You deserve the highest quality cleaning service that meets your budget!!
We use earth-friendly cleaning products and supplies!!
We are licensed and insured to protect you against any damage!!
We are relentless with quality checks on a daily basis!!
We are NOT a franchise!!
All of our work is 100% guaranteed!! If you're not happy, we will come back and fix anything in question, for no extra charge!
No contracts to sign!!
What Makes Us Different?
We realize your home is unique; therefore, we will make a client profile of your home that's personalized to your needs. We specialize in detail and appreciate any special instructions as well as the name of your pets. Each maid who cleans your home is given your client profile to go by.
Your Satisfaction Is Our Top Priority
If for any reason you are not satisfied with a cleaning, we will return the following day to correct it. Your satisfaction with the way your home is cleaned, is our #1 priority.
Trustworthy Maids With an Eye for Detail
The maids at Lowcountry Cleaning are insured for your protection and peace of mind. We know our company's reputation mostly depends on the skills and attitudes of the maids that work for us. Here at Lowcountry Cleaning Service, we are very selective with who cleans for our company.
Move-in or move-out cleaning services
A move-in or move-out cleaning is a great way to ease the stress of packing and moving. This cleaning service takes place when the home is empty.
The following tasks are completed in every move in/out cleaning
Removing all cobwebs
Wet-wiping all light fixtures and ceiling fans
Wet-wiping all window ledges
Wet-wiping all baseboards, moldings, and trim
Wet-wiping all interior and exterior doors and frames
Dusting all blinds
Cleaning all glass doors and tracks
Removing all trash from the property including in the yard
Cleaning/disinfecting all bathrooms including all mirrors and fixtures
Cleaning the kitchen and polishing kitchen sink with stainless steel polish
Cleaning the insides and outsides of all kitchen cabinets
Cleaning all appliances inside and out, underneath, behind, and on top
Polishing any stainless steel appliances
Vacuuming all carpets and around the edge of the carpets
Vacuuming all hard-floor surfaces
Sweeping garage and removing cobwebs
Sweeping all porches/entry ways
In addition to our standard cleaning tasks, we perform these duties at an extra charge:
Cleaning glass windows inside and out
Pressure-washing patios, walkways and porches
Installing clean air filters
Replacing stove drip pans
Replacing any burnt light bulbs
Removing bulk trash
Click here to download the Charleston Rental Property cleaning checklist.