Lowcountry Cleaning Service is a professional cleaning service specializing in residential, commercial, and construction cleaning in the Charleston area. Our company, founded by Kelly Kennedy in 2003, was born out of her own negative experience with local cleaning service providers. Feeling frustrated with the lack of professional cleaning services, Kelly set out with a goal to provide Charleston with top-notch, reliable cleaning services. Her persistence and dedication, combined with her attention to detail paid off: Lowcountry Cleaning Service grew rapidly in the residential setting from her clients' satisfaction and word-of-mouth references.
In 2004, Kelly's husband, Eric Kennedy, started Lowcountry Commercial Cleaning, which focuses on commercial janitorial cleaning services. Eric and his crew can handle anything from a small office to new construction cleanings of apartment communities. Don't forget: Cleaning services are a business expense–write them off!!
We pride ourselves on our reputation for quality and service that is second to none! Our company is licensed, bonded, and insured, and our crews are background checked, drug-free, and skilled professionals. We guarantee our work, and we have the skills to leave each completed job chemical-free, bacteria-free, and spotless! We go above and beyond to meet and fulfill our customer's requests. We understand your time is precious, and that is why we are committed to the following:
Reliability – You won't have to wonder if we are coming. We will always show up within the time promised.
Flexibility – Change dates and times to fit your schedule. We can go from cleaning the whole house to only bathrooms, just let us know.
Convenience – No contracts to sign. You can cancel, add, or remove services without a hassle.
Detailed Service – Whatever your needs are, we deep clean every time.
Timely and Consistent Service – The same team cleans your home each time to promote efficiency and thoroughness, so we are in and out of your home promptly.
A Guarantee – If you're not happy, we'll make it right!
For more than a decade, Lowcountry Cleaning Service has provided residential and commercial cleaning services in Charleston. Our experienced teams know how to turn any messy room into a spotless feature of any home or office. If it's dirty, we have the maids to make it sparkle.
Lowcountry Cleaning Service offers weekly maid service as well as a number of cleaning packages to match your every need. Whether you need your home or the home of a loved one cleaned, or even a commercial office building spruced up, Lowcountry Cleaning Service has the cleaning service and experience to make your home or office feel like new.
If you're looking for a professional residential and commercial cleaning service, contact LCS today.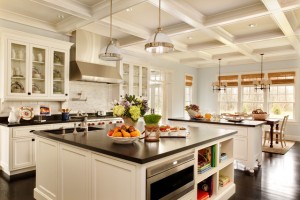 Most of Lowcountry Cleaning Services clients are residential home owners just like you. We create the stress-free time that you have been craving and make your daily life that much less stressful.  You can always relax knowing that we've got you covered in the home-cleaning department. Lowcountry Cleaning Service has been providing families with this same peace of mind for over 13 years.
We DO NOT need to do an in-house estimate in your home to give you a cleaning quote. We do prefer, however, to do an onsite visit for clients who are signing up for regular service (Biweekly or Weekly).  When given this opportunity, we make the most of it and are able to take notes from you, the home owner, room by room, on what, and how, you'd like to have your home cleaned. What are your pet peeves? What sort of little things would you like to be sure are taken care of? Even if they are out of the norm, we can design the clean, and the instruction sheet, specifically for you and your home.
Because Lowcountry Cleaning Service is dedicated to cleaning your home the way you would if you were cleaning it yourself, Lowcountry Cleaning Service Employees will use any cleaning products that you provide, but keep in mind we always carry our own to ensure that the job can be completed the first time, every time. We also guarantee your home will be cleaned to your satisfaction, or we will come back and fix the problems at no additional charge to you.
Professionals
Lowcountry Cleaning Service is dedicated to serving the community in every way. That includes offering our services to busy professionals like real estate agents and home builders. We work with real estate agents and investors across the Charleston area. We understand that when selling or renting a property it must look "pristine" clean.
Builders
Lowcountry Cleaning Service offers cleaning services for model homes to some of the biggest builders in the nation. These are homes that sell for over $100,000-500,000, and they demand perfection. We are experienced with the needs of builders and how to provide this service in the most cost-effective manner.
Landlords
Lowcountry Cleaning Service provides cleaning services to apartments and rental properties all over Charleston. We can clean the common areas on a weekly basis or provide move out cleans when a tenant leaves. We understand that tenants can often leave a mess behind. We would say that we have seen it all, but after 13 years, we are still surprised at what sort of a condition your property can be left in. Rest assured that we can handle just about anything thrown at us. You understand a good cleaning service is one of the most cost-effective ways to help a home sell. We can provide one-time cleaning or ongoing service while your home is on the market. We understand that when your refer someone to us you are putting your name at risk, and we will do everything we can to satisfy your customers.
Investors
Lowcountry Cleaning Service cleans homes for investors that rehab homes across Charleston. We, of course, do the clean up when the rehab is done, but where we really shine is before you even get started. Several of our investors send us in to clean the kitchen, bath, and appliances before they even start a rehab to see if we can save these expensive items. If we can save just one tub alone, that will save you thousands of dollars in replacement costs.
Our
Service Agreement
There is no term to our agreement. You may cancel your service at any time. We also reserve the right to cancel your service at any time.
We will provide the most professional cleaning service where all the employees are bonded and insured and have been thoroughly trained with the most technologically advanced products and equipment.
We will arrive with all of the cleaning supplies including vacuums and other equipment to do the job, but we will be mindful of what chemicals you use in your home, especially with specialty surfaces like granite, stainless steel, and wood floors. We will always check pantries and under sinks for the products that you might be using on these surfaces.
We guarantee our cleaners will not smoke, drink, eat, watch TV, or listen to the radio in the homes they are cleaning.
We will arrive on the day scheduled as requested and agreed upon; however, Lowcountry Cleaning Service reserves the right to close our office at any time, due to inclement weather.
Lockouts
We have great staff for a reason.  We take care of them, so they are motivated to take care of you. If it is necessary for you to cancel or skip your regular cleaning, we would appreciate a phone call prior to the cleaning team's arrival. If we do not receive 48-business-hour notice prior to their arrival, a 50% lockout fee will be assessed to cover the cost of the staff that arrive at your door. The same fee will be charged should you fail to leave a door unlocked if that was the agreement made on entrance to your home.
Payment
Since we normally do not bill for services provided, payment is expected at the time of cleaning. We accept cash, checks written out to Lowcountry Cleaning Service, or MasterCard, Visa, and American Express. If payment is not received at time of cleaning, a $5.00 finance charge will be assessed. A 18% finance charge will be added to unpaid balances over 30 days and accrue monthly.
Cancellations and reschedules
We understand schedules change or additional cleanings may sometimes be needed. Please give our office a call and we will do everything we can to accommodate your request. Please keep in mind, should you reschedule your cleaning we may not be able to accommodate your request with the same cleaning staff (they might have another client that date and time). Also, please note that with all cancellations or reschedules, a 48-business-hour window prior to the cleaning is required. (No weekend voicemail cancellations). Failure to cancel, skip, or reschedule outside of this window may result in having a cancellation fee applied to your account. Our staff members work very hard at being timely and reliable. As such, short-notice cancellations are unfair to them and have a direct impact on their income levels. To try and take care of these staffers, cancellation fees are paid directly to the staff when they are applied. Cancellation fees are 50% of the price of the service scheduled.
Sickness
If someone in your home is sick (contagious), please contact our office; we will be happy to reschedule your cleaning.
Hiring of Lowcountry Service Staff
You agree not to hire past or present employees of Lowcountry Cleaning Service for a period of not less than 2 years from the date that employee last worked for Lowcountry Cleaning Service. In the event that you feel you must hire an employee of Lowcountry Cleaning Service in spite of this agreement, then a $500.00 referral fee is due immediately upon employment of the past/present employee, regardless of regular employment or on a contractual basis.
Quality of Cleaning
Please call us if you are happy or unhappy with the quality of work that was done in your home. We sincerely appreciate your compliments, and we make sure to pass them on to the employees. If for some reason the cleaning did not meet your expectations, call us within 24 hours, and we will gladly come back out to re-clean any areas in question. We want to make sure you are completely satisfied!
Referral Credit
Any client of Lowcountry Cleaning Service that refers another client who signs up for regular service will receive a regular cleaning, free of charge.  If the client they refer is a one-time cleaning client, a 35% referral discount off their next cleaning will apply. Credit will be applied after Lowcountry Cleaning Service has completed the first cleaning.